Tools and Software for Digital Embellishment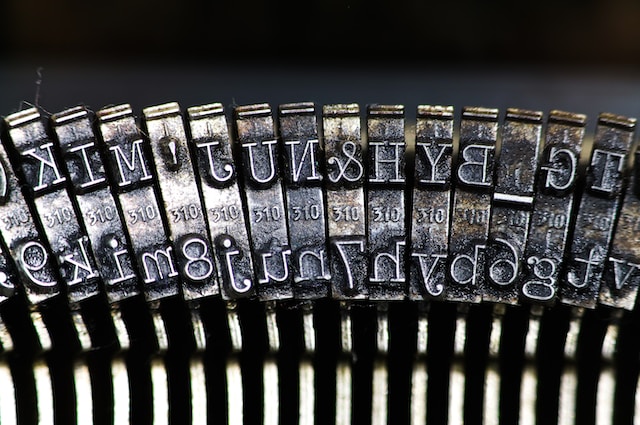 Ever wondered how those labels get their cool, shiny, and tactile effects? Yep, that's digital embellishment for you. Let's dive deep into the trendy world of embellished product labels and give you the 411 on everything you need to know!
When it comes to diving into the world of digital embellishment, having the right tools and software at your disposal is essential. Here's a closer look at some of the prominent choices, along with key pointers for each:
Digital Embellishment Printers
Leading the pack in digital embellishment are specialized printers designed to add tactile and visual elements to printed labels.
JetFX: Known for its high-speed digital embellishment capabilities, JetFX can handle spot varnishing, foiling, and holographics.
Scodix Ultra Pro: This is popular for its ability to combine multiple enhancements like foil, gloss, and raised effects in one pass.
Inkjet Printers:

Quality Differentiation: Inkjet printers are known for their versatility and can produce high-quality prints with vibrant colors. Quality varies based on the printer model, with professional-grade inkjet printers offering superior results.
Materials: Inkjet printers are compatible with a wide range of materials, including paper, canvas, photo paper, fabric, and specialty media designed for specific printing purposes.
Temperature: Inkjet printing typically operates at room temperature and does not involve high-temperature processes.

Laser Printers:

Quality Differentiation: Laser printers excel in producing sharp text and graphics, making them ideal for documents and certain types of embellishments. However, they may have limitations in reproducing certain artistic textures.
Materials: Laser printers are suitable for paper, cardstock, and label materials, but they are not typically used for printing on fabrics or other non-standard substrates.
Temperature: Laser printers use heat to fuse toner onto paper, so they operate at elevated temperatures during the printing process.

3D Printers:

Quality Differentiation: Quality in 3D printing can vary significantly based on the printer's resolution, technology (Fused Deposition Modeling, Stereolithography, etc.), and the material used. High-quality 3D printers can achieve intricate details.
Materials: 3D printers work with various materials, including plastics, metals, ceramics, and even food-grade materials. The choice of material depends on the printer type and intended application.
Temperature: 3D printers use different temperature ranges depending on the material. For example, some plastics require high extrusion temperatures, while others may need a heated print bed.

Sublimation Printers:

Quality Differentiation: Sublimation printers offer vibrant and long-lasting colors when used with sublimation ink. The quality of the final print largely depends on the printer's resolution and color accuracy.
Materials: Sublimation printing is commonly used on polyester-based materials, such as textiles, ceramic coatings, and certain plastics. The process relies on the material's ability to absorb sublimated ink when subjected to heat.
Temperature: Sublimation printing involves high temperatures (typically around 400°F or 200°C) to convert the ink into a gas that permeates the material's surface.

Direct-to-Garment (DTG) Printers:

Quality Differentiation: DTG printers can produce high-quality prints with fine details and vibrant colors, especially on textiles. Quality may vary depending on the printer's resolution and capabilities.
Materials: DTG printing is primarily used for fabric-based materials, such as cotton and blends. The printer's pretreatment and ink are specially designed for textiles.
Temperature: DTG printing doesn't involve extreme temperatures and is generally performed at room temperature.

Wide-Format Printers:

Quality Differentiation: Wide-format printers offer high-quality prints suitable for large-scale projects. The quality depends on factors like resolution, color management, and the printer's technology.
Materials: These printers are compatible with various materials, including paper, vinyl, fabric, canvas, and even rigid materials like foam board or PVC.
Temperature: Wide-format printing typically operates at room temperature, with variations based on the specific printing technology used.
Temperature & Material Suitability: Most digital embellishment printers operate between 200°F (93°C) to 400°F (204°C), but the optimal temperature largely depends on the substrate being used.
Paper & Cardstock: Typically, a temperature range of 200°F (93°C) to 300°F (149°C) is optimal.
Synthetic Materials (like PVC): Higher temperatures, close to 400°F (204°C), are often necessary to achieve the desired embellishment effects.
Digital Embellishment Software
Software solutions enable design, visualization, and integration of digital embellishments into product labels.
Esko Studio: Equipped with 3D visualization tools, it allows designers to preview how embellishments will appear on the final product.
CHILI publish: Renowned for its user-friendly interface and powerful customization tools, it offers advanced editing for embellishment designs.
Choosing the right printer for your digital embellishment project depends on your desired quality, materials, and printing temperature requirements. Different printers cater to specific applications and artistic visions, so understanding their capabilities is essential for achieving the best results.